Discover Charleston's
Best Kept Secret
Fulton Lane Inn is a peaceful and tranquil retreat situated in the heart of the city. The inn features the natural beauty, warm hospitality, and cozy comforts of the Lowcountry, all just steps from the energy and excitement of King Street.
Your Charleston Home Awaits
Top Reasons to Stay
Unmatched Location
Tucked in quietly on charming King Street, Fulton Lane Inn is just steps from the antique and shopping districts, renowned restaurants, and historic waterfront homes.
Wine & Cheese Reception
Kings Courtyard Inn, our sister property next door, hosts a fantastic happy hour, offering the perfect chance to mingle with other guests and an ideal start to a memorable night.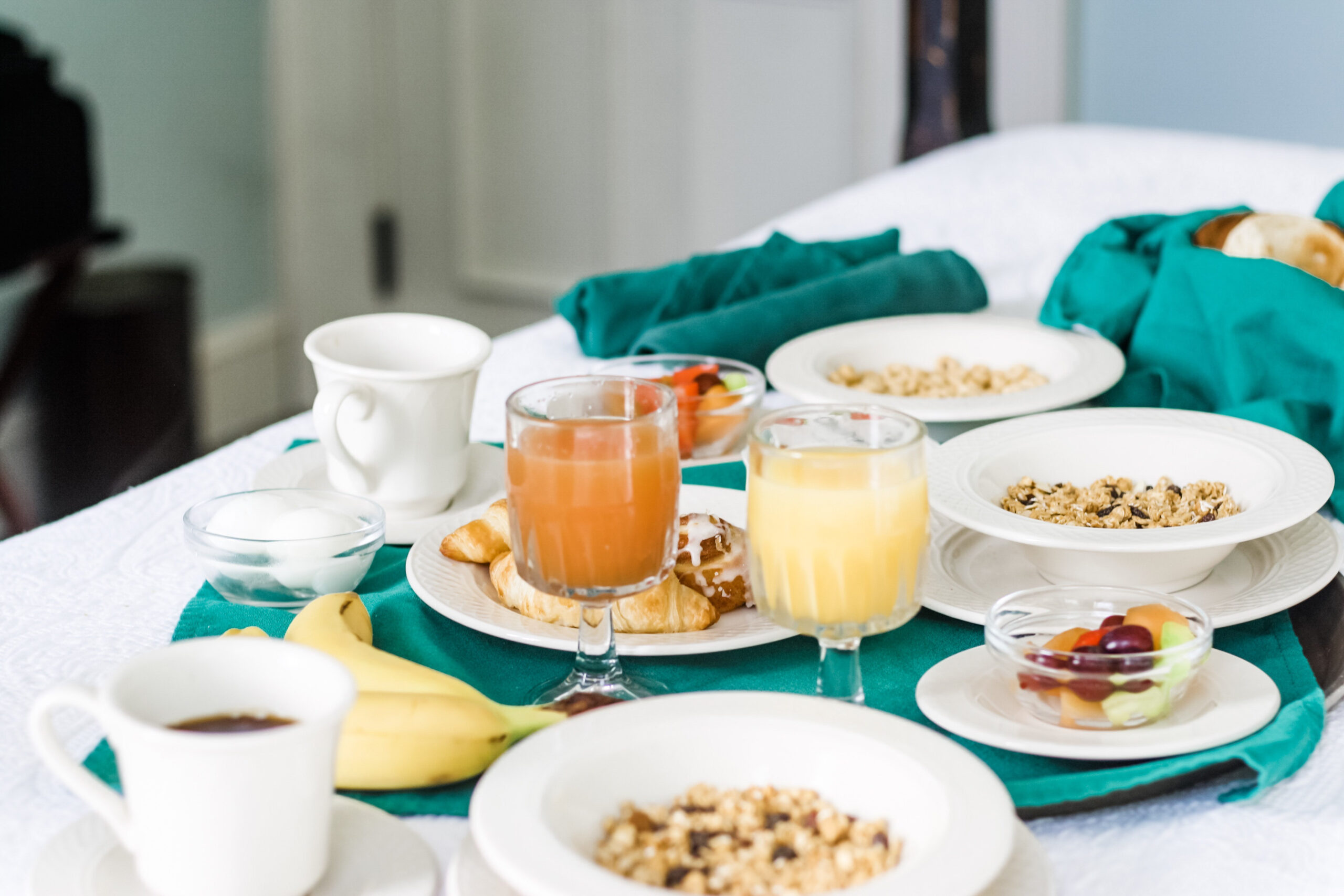 Breakfast In Bed
Whether you prefer a healthy meal of granola or you feel like indulging in freshly baked pastries, you'll love having a continental breakfast delivered directly to your room each morning, free of charge.
Southern Hospitality
With 24-hour concierge service, our courteous staff is always happy to help. You're sure to find that Southern hospitality you've heard so much about here at our Charleston hotel.
Perfect Meeting Space
We welcome events of all kinds, from corporate meetings to celebrations. Choose Fulton Lane Inn's convenient location and personalized services for a gathering you won't soon forget.
Romance Galore
True romantics adore Fulton Lane Inn's charming suites and deluxe rooms, beautifully appointed with two-person whirlpool tubs and luxurious king-size beds.
Each of our uniquely appointed guest rooms and suites features picturesque furnishings and thoughtful amenities. Whether you join us in a romantic Deluxe King or a family-friendly Two Room Suite, you're sure to find complete comfort at the Fulton Lane Inn.
Offers & Packages
Adventures in the Holy City
Enjoy the historical beauty of our beloved city with this experiential package, featuring an idyllic carriage ride and even more exciting Charleston activities.
The only place to be
Downtown Charleston
The Wentworth Mansion is located in the heart of Charleston's downtown historic district, within minutes of the city's most important attractions.
"Hidden Gem"

"The quaint Inn is located in the middle of everything. It's like a hidden gem and once discovered you start thinking about when you may return. Every encounter with an employee was always friendly. Complimentary continental breakfast delivered to your door was perfect (and they call to let you know it's on its way just prior to delivery). The Sherry reception was also a nice added value moment. The room amenities are nice and the overall cleanliness of the property was well above the recent standard regular travelers currently see. Did I mention how comfortable the beds are? My only negative…I didn't get to stay longer!!"

TripAdvisor | Helena, Alabama | 3/5/23

"Spectacular Experience"

"As the name implies, an absolutely charming inn with amazing staff, beautiful and comfortable rooms, located in the heart of Charleston. We enjoyed everything and plan to return. Wine and cheese reception is first class and picking up a glass of sherry before bed is a plus. Free breakfast delivered to your room daily. Grab someone you love and cuddle up."

TripAdvisor | Riviera Maya, Mexico | 12/26/22

Charleston Easter Vacation

We have been to Charleston many many times for vacation but this was the absolute best experience. Fulton Lane Inn is absolutely wonderful! Staff is excellent! Location is perfect! We will be back in the summer! Also love the 5:00 to 6:00 wine and cheese hour!

TripAdvisor | Minneapolis, Minnesota | 4/10/23

"Great Place to Stay in Historic Charleston"

"Fantastic place to stay. We opted to spend a little more to stay in the French Quarter area of historic Charleston and we are so glad we did. Its like stepping back in time. This hotel is charming and in a great location for walking to many points of interest. The hotel is clean, updated but with all the historic charm, quiet, safe, and the staff is friendly and polite. Parking is in a lot behind the hotel. It cost $17 per day but it seems to be common in this area to have to pay for parking. The entrance to the lobby is on the side of the building in an alley. Different but safe and charming with the gas lights. Breakfast is brought to your room each morning (you fill out a menu card the night before and hang it on your door). Its a simple but adequate breakfast and we really enjoyed this convenience. Overall I cant recommend this hotel enough. It exceeded our expectations and we would definitely stay here again."

TripAdvisor | Michigan | 8/16/22

"Hidden gem...wonderful Inn!"

A hidden gem off King Street. Very quiet, quaint and welcoming. Added bonuses include complimentary breakfast delivered to your room, free parking just steps from the hotel, complimentary wine reception daily, complimentary cold water bottles and perfect location, within walking distance of shops and the hustle and bustle of downtown Charleston. And I can't forget the hospitality of "Uncle" Tony. Our room was spacious, clean, nicely decorated with a Charleston flair. We had a lovely stay. I highly recommend the Fulton Lane Inn for your stay!

TripAdvisor | Fernandina Beach, Florida | 6/23/22
This error message is only visible to WordPress admins
There has been a problem with your Instagram Feed.