A Guide To
Historic Homes in Downtown Charleston
Charleston is known for its deep-rooted history and the city's Historic Charleston Foundation, along with other organizations, maintain several historic homes in Downtown Charleston that are open to the public. Some have guided tours, while others fare or self-guided. We've put together a list of historic homes that you can visit all in one day as a walking tour if you have time!
Start your tour
Address: 21 E. Battery
Open Monday and Tuesday, 1:00 pm to 4:00 pm. Wednesday through Saturday, 10:00 am to 4:00 pm. Closed Sunday
This historic family home was originally built in 1825 by Scottish shipping merchant Charles Edmondston and later sold to a member of the Low Country rice-planting dynasty, Charles Alston. After purchasing the house, Charles Alston quickly added his own personal touches and updated the house in the Greek Revival style. The house remains in the Alston family today as you can tour the property and relive its history as well as the history of those who were enslaved on the property. During the tour, you'll find an original print of the Ordinance of Secession, pieces of the family's art collection, the original dining room table, and exquisite interior woodwork.
Directions to next stop: After you finish your tour at the Edmondston-Alston House, head north on E. Battery St. toward Atlantic Street. Turn left onto Atlantic Street and follow it until you reach Meeting Street then make a right and continue until you reach 51 Meeting Street—the address to our next location, the Nathaniel Russell House.
Address: 51 Meeting Street
Open Monday through Sunday, 10:00 am to 5:00 pm.
Originally from Bristol, Rhode Island, Nathaniel Russell arrived in Charleston in 1765. Through his lucrative endeavors, Nathaniel constructed a townhome at 51 Meeting Street for himself and his family, which they moved into in 1808. For its time, the home was truly outstanding- complete with breathtaking gardens, geometrically shaped rooms, complex plasterwork ornamentation, and its most defining feature, a three-story, cantilevered, flying staircase. Today, the Nathaniel Ruddell House has been restored to its 1808 appearance.
Directions to next stop: Once you finish up at the Nathaniel Russell House, go north on Meeting Street toward Ford Court. Shortly after Ford Court, you'll find Tradd Street, where you will turn right. Follow Tradd Street until you reach Church Street and turn left. Continue to 87 Church Street—the address of the Heyward-Washington House.
Address: 87 Church Street
Open Monday through Saturday, 10:00 am to 5:00 pm. Sunday 12:00 pm to 5:00 pm.
The third stop on our museum tour is the Heyward- Washington House. This iconic Charleston landmark was home to Thomas Heyward, Jr., an artillery officer and one of four men from South Carolina to sign the Declaration of Independence. One of the coolest facts about this property is that President George Washington rented the house during his week-long stay in the Holy City in May of 1791, hence the name Heyward-Washington. Today, visitors can tour the whole property, view the original Charleston-made colonial furniture, and explore the formal gardens, where they will find plants commonly planted during this period of South Carolina history.
Directions to next stop: After your tour at the Heyward-Washington House, make a left onto Church Street and walk until you reach Broad Street. Make a left onto Broad Street until you get to Meeting Street. Make a right onto Meeting Street. Once on Meeting Street, continue north until you reach Wragg Square. Our next location, Joseph Manigault House, can be found right next to Wragg Square.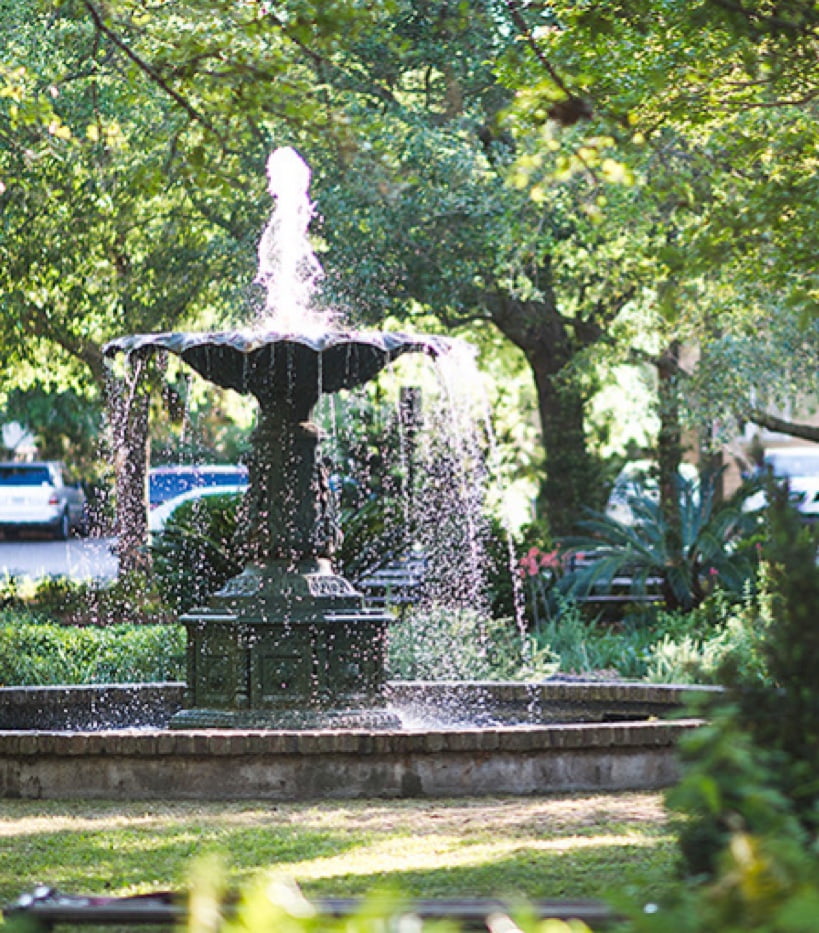 Address: 350 Meeting Street
Open Monday through Saturday, 10:00 am to 5:00 pm. Sunday 12:00 pm to 5:00 pm.
Coming up fourth on our museum tour is the Joseph Manigault House. Built in 1803, this antebellum work of art was home to the Manigaults, a family of successful rice planters and merchants during the 18th century. Today it is owned and preserved by the Charleston Museum. Inside the home, visitors can find American, English, and French furniture dating back to the early 19th century, along with one-of-a-kind architecture and a period garden.
Directions to next stop: Once you finish up at Joseph Manigault House, you will get back onto Meeting Street. From there, you will travel about one block north until you arrive at Wragg Mall Park. Walk through Wragg Mall Park until arriving at Elizabeth Street. When you get to Elizabeth Street, look left to find a large yellow historic home. This is the next and final location on our museum tour, the Aiken Rhett House.
Address: 48 Elizabeth Street
Open Monday through Sunday, 10:00 am to 5:00
Our final destination on our museum tour is the Aiken Rhett House. Originally built in 1820, this historic property is truly unique as it is one of the nation's best-preserved townhouse complexes. Left in an "as-found" state, this property allows its visitors to experience all its features in a non-altered mid-19th-century condition. One of the most remarkable parts of the property is the Aiken-Rhett slave quarters. This part of the property has been untouched since the 1850s, allowing visitors to better understand the everyday reality of the countless enslaved Africans who lived and worked on the property.
There are many more wonderful museums in Charleston to learn more about the Holy City and its rich history. Click here for more museums!